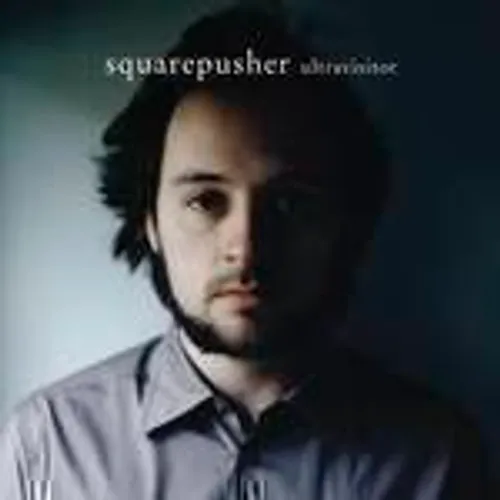 Details

Format: CD
Label: Warp
Catalog: 8117
Rel. Date: 02/04/2008
UPC:

801061811723
Formats and Editions
Reviews:
"Even as the luster that once surrounded electronic music has faded, the reputations of early IDM phenoms have only grown. First Aphex Twin successfully reinvents himself as a pop icon with his uncompromising and iconoclastic forays into techno, hip-hop and noise; now Tom ""Squarepusher"" Jenkinson gracefully enters the realm of pure artistry with his latest release. While his stunning debut
Feed Me Weird Things
and the collection of early singles
Big Loada
straddled the fine line between jazz-fusion experimentalism and club-oriented drum 'n' bass hyperactivity, Squarepusher launches towards a more serious and mature assessment of his skills as producer, bass player and musician on
Ultravisitor
. And finally, fans who have put up with Jenkinson's occasional self-indulgence over the years will feel their faith justified.
Ultravisitor is split between studio tracks and live performances, and it balances its various parts expertly. About midway through the album, Jenkinson hits the listener with ""Steinbolt,"" a metal-inflected death-knell drone that's one of the most disturbing and harrowing things he's ever done, yet there's hope (the soaring ""Iambic 5 Poetry"") and beauty (the solo bass compositions ""Andrei"" and ""Every Day I Love"") in the noise here as well. Of course, there's very little to dance to, and probably never will be from now on, but no one who enjoys what's going on with Ultravisitor will be likely to care.
"
back to top