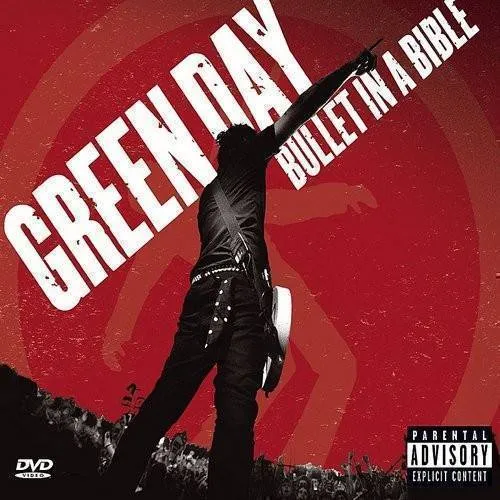 Details

Format: Digital
Label: Reprise
Rel. Date: 11/17/2009
UPC:

093624997023
Formats and Editions
Reviews:
''Bullet in a Bible'' is a live CD/DVD by the American punk rock band Green Day. It was released on November 15, 2005 through Reprise Records. Directed by Samuel Bayer, director of all the videos of ''American Idiot'', ''Bullet in a Bible'' documents the two biggest shows that Green Day headlined in their career, playing to over 130,000 people at the Milton Keynes National Bowl in the United Kingdom on 18 and 19 of June 2005. Fourteen of the twenty songs performed at these shows are included on the disc.
''Bullet in a Bible'' reached #6 in the United Kingdom and debuted at #8 in the United States.
''Bullet in a Bible'' was issued on vinyl for the first time on November 10, 2009, after ''American Idiot's'' vinyl release.
The name of the album was inspired by a bible with a bullet hole in it in the Imperial War Museum in London - Wikipedia
back to top