Quick View
Torchbearers for British guitar music, The Vaccines - Justin Young (lead vocals, guitars), Árni Árnason (bass, vocals), Timothy Lanham (guitars, keys, vocals) and Yoann Intonti (drums) - are back with their sixth studio album Pick-Up Full of Pink Carnations. The title comes from a misremembered lyric from Don McClean's "American Pie," a song that for Young fittingly evokes the death of innocence and the American Dream. After he moved to Los Angeles - a city the band has grown up being captivated by - he was forced to wrestle with the disillusionment that comes when expectations, dreams, and reality don't quite meet. Yet, though Pick-Up Full of Pink Carnations is an album about reconciling with loss, it's also filled with gratitude for the people and places we once loved.

"Pink carnations symbolise gratitude and tell a person they'll never be forgotten," says Young. "So whether it's the loss of a lover, or a friend, or even just a dream, the record is a reminder that they'll live on in whatever capacity the mind allows them to. And it's a reminder to keep on dreaming."

Produced by Andrew Wells (Halsey, Phoebe Bridgers) with Mixing from Dave Fridmann (Tame Impala, The Flaming Lips), Pick-Up Full of Pink Carnations is an immediately anthemic addition to the band's discography. With a mammoth five UK Top 5 albums – including a Number 1 with 2012's Come of Age – and a fierce live reputation forged through arena-filling headline shows and unforgettable slots at Glastonbury and Reading/Leeds, The Vaccines continue to be a vital band in the British rock canon.
Quick View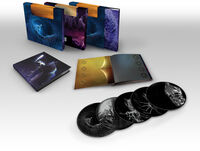 DELUXE VINYL: LIMITED EDITION – Five 180 gram BLACK vinyl discs, with unique etchings on second side, in casebook with vinyl pockets and new artwork, in hard shell box.

This is the long awaited limited edition vinyl package of Tool's Grammy winning and critically acclaimed album, Fear Inoculum. This package features five 180 Gram BLACK vinyl discs, with album tracks featured on Side A, and unique etchings featured on Side B. The discs are packaged in a hard shell box with new album art, and a bound casebook holding the vinyl along with new imagery not previously seen.

Tool members include drummer Danny Carey, guitarist Adam Jones, bassist Justin Chancellor and vocalist Maynard James Keenan.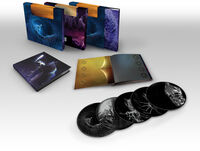 Quick View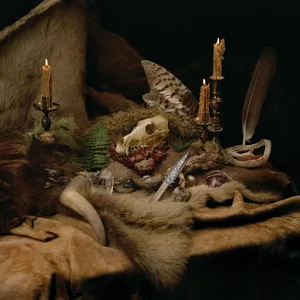 Vinyl: $19.98 UNAVAILABLE
Two decades into their journey as ritualistic black metal conjurers, WOLVES IN THE THRONE ROOM have emerged from the forest with Primordial Arcana, their most majestic album to date, and their first release via Relapse Records. Primordial Arcana is the band's first completely self-contained work: In addition to composition and performance, brothers Aaron and Nathan Weaver alongside guitarist Kody Keyworth handled all aspects of recording, producing and mixing at their own Owl Lodge Studios in the woods of Washington state. The album's title is a reference to the band's ongoing reach back to the most ancient, archetypal energies. Leadoff track "Mountain Magick" sets the august tone with alpine guitar melodies cresting skyward in triumph. "Spirit of Lightning" returns briefly to the earthly plane as a tribute to the human connections forged in music. Meanwhile, "Primal Chasm (Gift of Fire)" is an explosion of cosmic grandeur, a symphonic rendering of the hermetic maxim As above, so below as envisioned by Keyworth. In fact, Primordial Arcana is the first WOLVES IN THE THRONE ROOM record in which Kody was a part of the writing process from the start, so it benefits from his background in cosmic funeral doom. Always uncompromising, Primordial Arcana sees WOLVES IN THE THRONE ROOM stay true to their unique vision. An album born out of the DIY ethos, Primordial Arcana proves to be the band's most genuine and focused. One of the year's most ambitious recordings, Primordial Arcana cements WOLVES IN THE THRONE ROOM's legacy as one of US Black Metal's most daring, unique, and quintessential bands.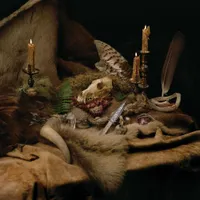 Quick View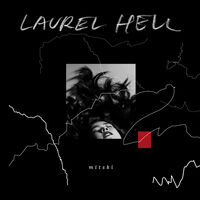 Vinyl: $27.98 UNAVAILABLE
We don't typically look to pop albums to answer our cultural moment, let alone to meet the soul hunger left in the wake of global catastrophe. But occasionally, an artist proves the form more malleable and capacious than we knew. With Laurel Hell, Mitski cements her reputation as an artist in possession of such power - capable of using her talent to perform the alchemy that turns our most savage and alienated experiences into the very elixir that cures them.
Her critically beloved last album, Be the Cowboy, built on the breakout acclaim of 2016's Puberty 2 and launched her from cult favorite to indie star. She ascended amid a fever of national division, and the grind of touring and pitfalls of increased visibility influenced her music as much as her spirit. Like the mountain laurels for this new album is named, public perception, like the intoxicating prism of the internet, can offer an alluring façade that obscures a deadly trap—one that tightens the more you struggle. Exhausted by this warped mirror, and our addiction to false binaries, she began writing songs that stripped away the masks and revealed the complex and often contradictory realities behind them.
She wrote many of these songs during or before 2018, while the album finished mixing in May 2021. It is the longest span of time Mitski has ever spent on a record, and a process that concluded amid a radically changed world. She recorded Laurel Hell with her longtime producer Patrick Hyland throughout the isolation of a global pandemic, during which some of the songs "slowly took on new forms and meanings, like seed to flower." Sometimes it's hard to see the change when you're the agent of it, but for the lucky rest of us, Mitski has written a soundtrack for transformation, a map to the place where vulnerability and resilience, sorrow and delight, error and transcendence can all sit within our humanity, can all be seen as worthy of acknowledgment, and ultimately, love.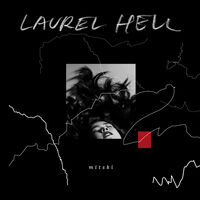 Quick View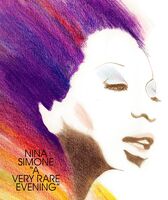 Vinyl: $27.98 UNAVAILABLE
Limited vinyl LP pressing. One of the most sought after Nina Simone albums is now back available as a deluxe limited vinyl edition for the first time since 1979. Produced by Gene Perla, officially licensed from PM Records and featuring the original artwork created by A.M. Schnider. Featuring Weldon Irvine on organ, Don Allias on drums and jazz legend Gene Perla on bass. Included on these European sessions from 1969 you'll find Nina classics and rare versions of recordings written by Aretha Franklin, Barry Gibb, Randy Newman and Pete Seeger. "It's her first LP in years, but was taped back in 1969 in Europe with a confident, impressive organ and rhythm section backup band. Simone is an acquired taste. But, for those who appreciate her singing, these eight tracks will prove welcome." - Billboard.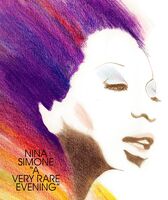 Quick View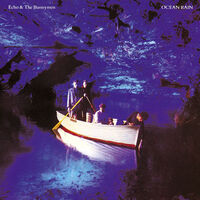 Quick View
Quick View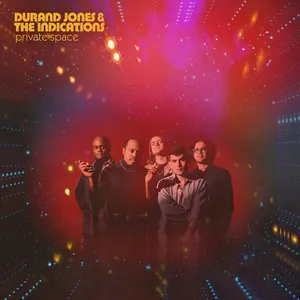 Vinyl:
$24.98 UNAVAILABLE
MP3 Album: $10.99 Download
Private Space, the group's third album, is a previously untapped vibe at the heart of The Indications. Pushing beyond the boundaries of the funk and soul on their previous releases, Private Space unlocks the door to a wider range of sounds and launches boldly into a world of synthy modern soul and disco beats dotted with strings. It's an organic, timeless record that's as fresh as clean kicks and familiar as your favorite well-worn LP. Developed after being apart for much of the year, Private Space is creatively explosive and delights in upending expectations. Its 10 tracks are both an escapist fantasy and a much-needed recentering after a tumultuous 2020. Throughout, The Indications highlight a collective resiliency – as well as the power of a good song to be a light in the darkness.

Durand Jones & The Indications have long provided the soulful soundtrack for such deep thoughts, both on stage and on your turntable. But as the world slowly resets from the chaos of the past year, Durand Jones & The Indications' Private Space is arriving at just the right time.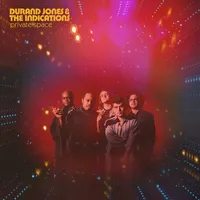 Quick View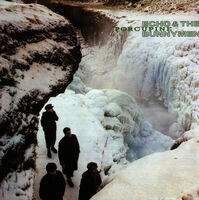 Quick View
Limited double clear vinyl LP pressing including bonus 10" single containing two bonus tracks from the Japanese edition. Also includes digital download and booklet. Special edition 25th Anniversary reissue of Squarepusher's debut album, Feed Me Weird Things. Originally released on Aphex Twin's label Rephlex, leading to Squarepusher's discovery and eventual signing to Warp Records.
Quick View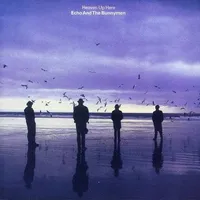 Quick View
Vinyl: $23.98 UNAVAILABLE
Written, recorded, and completed during lockdown, CARNAGE is the first studio album from Nick Cave & Warren Ellis outside of the Bad Seeds and their many soundtrack collaborations.

The eight song project - developed amidst the downtime of a long, anxious, global emergency - showcases Cave & Ellis' typical sonic and lyrical adventurism and stands as a quintessential record for these uncertain times.

CARNAGE is shot through with moments of distilled beauty and resonating with an almost defiant sense of hope. In Cave's own words, it is "a brutal but very beautiful record nested in a communal catastrophe."
Quick View
Following their last release, The Day Before Halloween - an imaginative, distorted-synth-driven concept album - Atmosphere returns with a refreshing new project, simply titled WORD? Steering back toward their signature sound, the album further highlights producer Ant's undeniable talents as the project leans into the classic boom-bap aesthetic, bringing a unique energy out of Slug's wisdom, wit and delivery. From onset, WORD? proves to be every bit an exercise in refining and advancing their craft as it is a harkening to earlier work. That is, while their releases have grown more broodingly cinematic, and increasingly concerned with the human condition and mortality, WORD? manages to reintroduce moments of levity and lightheartedness throughout, an approach seldom heard on their albums of late.